After two months and 14 days, it's amazing to be together under one roof. Olivia, Grace, and Isaiah can't leave him alone for too long… there needs to be a pat on the head, "Ahh, Jack's so adoh-wa-buhl" (the pronunciation's strangely similar for everyone of us), or a chance to hold him. Grace asks if she is holding him properly every time he fusses, and  Isaiah reports "He stopped breathing… yup he stopped breathing." Then a few seconds later, "Nevermind, he's still breathing!"

Truthfully, I think we're all watching his lungs heave. They were miracles from day one, but they still seem fragile, and while his nurse admitted they occasionally labor much more than they should, they are comfortable with him leaving the hospital. It's strange to not have a constant reading of his pulse, his oxygen level, or even the little red heart shape that beats in time with his real heart. He's flying solo now, and in a way, I guess we all are.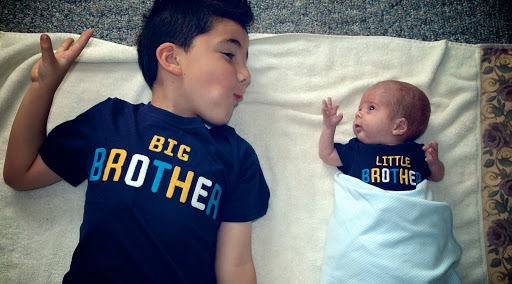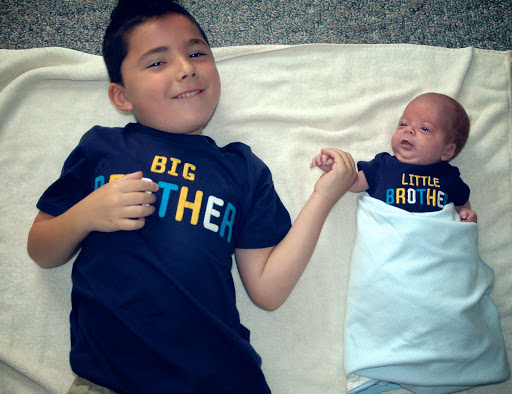 Last night passed without any excitement, except for the expected many interruptions from a little man who loves to eat. Breanna earned her bedside cup of coffee in the morning! This morning we took passport pictures of him, laying on a towel. Isaiah willingly posed next to the little guy for us when we were done. Then, with a lot of coaxing, Isaiah rode bikes with me down and across the busy road to pick up the prints.

We're leaving now so Jack can apply for his passport in person, as the state department mandates. We've decided to extend our compassionate leave here so his passport has plenty of time to arrive, and we don't need to rush his follow up doctor's visits. After all, he may be flying solo, but we think it's good to remain in the pattern for  awhile.

Thanks to so many of you who prayed and gave a lot for us and for Jack. Little Jack has a big God, and His body surrounds us in every encouraging word, thought, and token of help. We'll keep you posted here on our plans as well as updates regarding Jack. Also, I'm finishing up our new blog layout and location, which should be easier for everyone to remember.

I really want to express appreciation for the nurses and doctors at St. Vincent Women's Hospital. They exemplified professionalism with transparent communication. They seemed to enjoy serving with an obvious adoration for each of their tiny patients. It was refreshing compared to Isaiah's experience in 2009. Several of the staff shared about the medical ministries they are involved with in Africa, and several others expressed their interest. I hope we were somehow able to encourage them.